Οι μέτοχοι
Στη Μετοχική Σύνθεση της Ανώνυμης Εταιρείας «Διεθνής Αερολιμένας Ηρακλείου Κρήτης» συμμετέχουν, το Ελληνικό Δημόσιο σε ποσοστό 45,9%, η Τέρνα Α.Ε. σε ποσοστό 32,46% και η GMR Airports Limited σε ποσοστό 21,64%.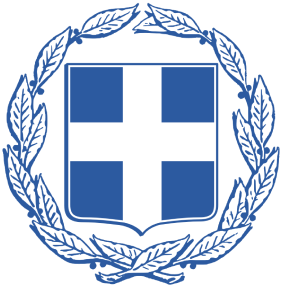 The Greek State is represented by the Ministry of Infrastructure and Transport and it appoints 4 out of the 9 members of the Board of Directors of the Company and in mutual agreement with the Private Shareholders, the Chairman is appointed.

Terna SA is a company of the GEK Terna Group of Companies, one of the leading business groups in Greece with investments exceeding € 2.5 billion in the recent years. The Group holds a leading position in the fields of infrastructure, energy production, supply and trade of thermal and recyclable energy sources, concessions, waste management and real estate development and management. The Group operates in Greece, Central and Southeastern Europe, the USA and the Middle East, with a total of 4000 employees worldwide.

GMR Airports Limited is a company based in India and a member of the GMR Group, which was introduced in the airports sector in the early 2000s and is now one of the top 5 airport development and operations companies in the world. Apart from being the largest private airport company in India, it is also the only Indian company to have developed and operated airports outside India, among which is the Sabiha Gokcen Airport in Istanbul.
Το λογότυπο της νέας εταιρείας

Το λογότυπο του νέου αεροδρομίου παραπέμπει στην ίδια την Κρήτη, ενώ το Ηράκλειο, η έδρα του αεροδρομίου δηλαδή, απεικονίζεται με διαφορετικό χρώμα, τοποθετημένο στο φτερό ενός αεροσκάφους, το οποίο έχοντας το σχήμα της Κρήτης, παρουσιάζεται να απογειώνεται. Παράλληλα, δίνεται έμφαση στα χρώματα της Ελλάδας, του Ουρανού, της Θάλασσας. Το Νέο Αεροδρόμιο είναι το Αεροδρόμιο Όλης της Κρήτης!
Related Links
Διάρκεια Παραχώρησης / Το Λογότυπο / Οργανόγραμμα /Κυροτικός Νόμος / Οικονομικές Καταστάσεις